OUR RECORD LOVE
Right from the jump Big Daddy was moving on Tipitina with music. Naming and renaming themselves after the titular avatars of storied song, Johnny plied Mathilda with sounds found on YouTube and she replied in kind. Every romance is a mixtape, and theirs was the raw keening of teenage swamp pop, Jamaican R&B, lubricious 70's funk, hillbilly boogie and a hundred other things. Often they'd watch videos of records playing and by the time Puddentane tripped into The Gangster of Love's cozy crib, she was quite ready to fall in love with his sexy stereo. She went out and got herself one just like it!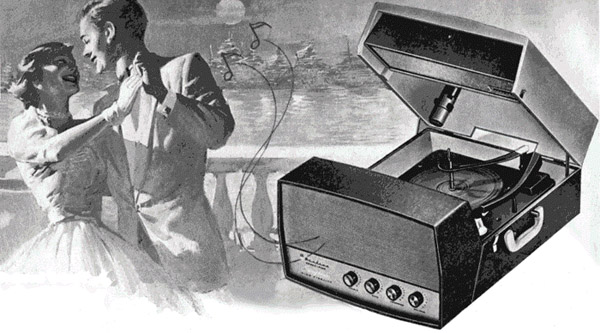 Little Bitty Pretty One had caught a fresh case of record fever, but Daddy Rolling Stone had been there before. His modest clutch of platters was the vestigial remnant of an old habit. Inveterate crate digger from way back in the day, his lust for more music had lead to record shows, Goldmine Magazine and mail order auctions. Eventually that game got too rich for his blood, but the advent of the CD and reissue compilations arrived in time to quell his immediate thirst for new old tunes. He clung to some vinyl as fetish objects of great beauty, but even that bond would be broken by hard times and the lure of Ebay sales. (Someday the Tiger Man will tell you about the ones that got away.)
It wasn't that King Creole didn't love his records, it's just that he needed someone to love records with. Foxy Mama incarnated as that exact muse and suddenly they were building a collection together, sharing all the requisite rituals from getting dusty fingers to waiting on that special delivery. Always they embraced the deep spirituality of dropping needle on a crackly slab of lowrider slow jam, dancing close together in the lava lamp's purple glow. Such is a vinyl affair.
Like many record lovers, you get to a point where you want to inventory your plates and more importantly, put a want list together. That's all recordlove.com is, a mode for this pair of long distance lovers to curate our burgeoning pile of smile. Augmented with research notes, commentary and visual aids, it's all cross referenced and clickable for maximum pleasure. By sharing it online with each other, it's open to the world by default, but this site should not be taken as a "blog". It's homemade from scratch and strictly Web 1.0, but Daddy Cool and his Corrina are by no means anti-social, so look for us among the faces and the spaces eventually.
Record Love would really dig hearing from you, but that means you'll have to leave a message with our answering service (email, actually: justus "at" recordlove.com) and someone will get right back to you. Especially if you have a record we be wanting!